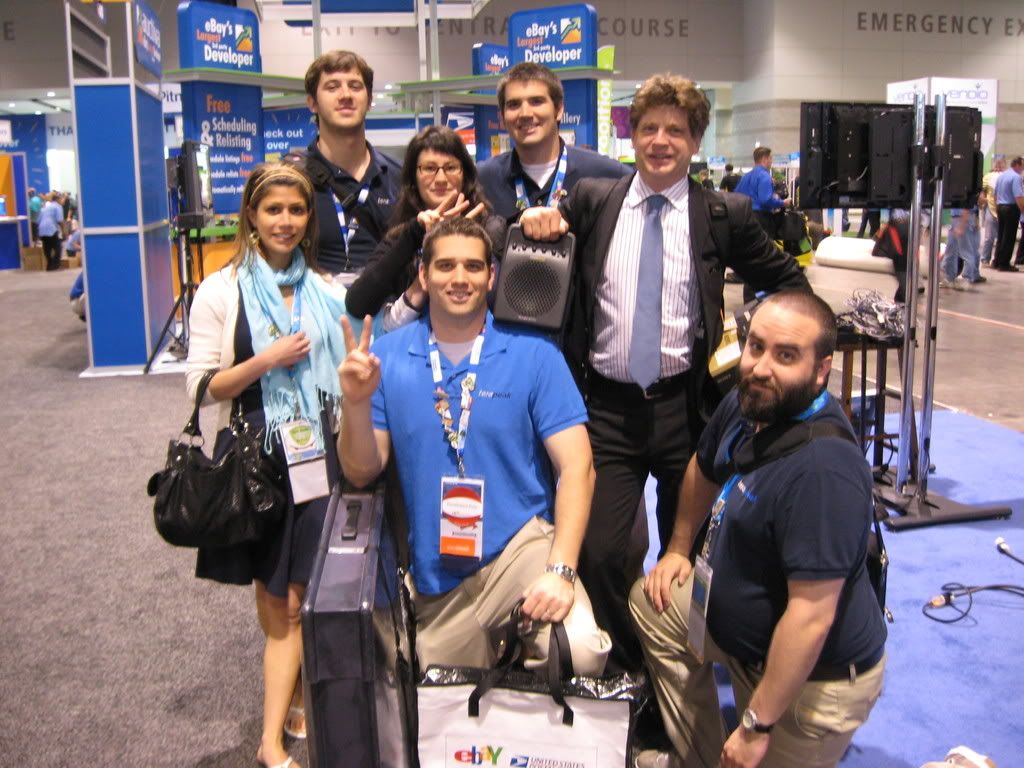 One of our favorite events here at the Terapeak office is eBay Live! It's a unique opportunity for us to gather feedback from our current users, introduce new users to the concept of market research, and spend a few days with a great crowd of energetic and successful sellers.
After three days of speaking with the general public, I came away with a few observations:
Any economic downturn that the US may be experiencing is not affecting the profits of sellers who sell internationally. I spoke with a lot of people who said that they are netting even more than last year after opening up to international buyers and/or arbitraging goods on the international eBay platforms.

Lots of people know who we are, (Terapeak!) and use research to build their business. Numerous people simply stopped by the booth to let us know how much they use their Terapeak subscription. We all love to hear that!

debate of Buyer support vs. Seller support rages on. Sure, eBay is focusing on the buyer experience heavily right now (as mentioned in the keynote speech), but they are building help for the sellers as well – look at project Echo – a new feature in development for launch 2009 that will allow outside applications to be included within the eBay platform. The impetus of this is to help sellers, and it's a project we've been very active in from the start, since our tools are seller tools!

Feedback is still an issue. Not a lot of sellers seemed thrilled at the new format, but are looking optimistically to eBay to make more improvements.

Chris Issak? Still very cool. And Sara and I were excited to see that he still has the same drummer he had on his TV show. Jugglers? Still not cool. Funny banter though, I will give them that

J

.
If you were at Live! this year, it was great to see you there, and I hope you had as much fun as the Terapeak team did. If you weren't, we'll see you in Florida in 2010.
Were you at eBay Live! ? There's room in the comments below for your observations.
denise